We all know how significant SQL Server is a name in the world of RDBMS. However, when we look at the process of moving the databases to another server, users are still quite confused. Learning how to transfer data between two SQL servers is not an easy task without the proper knowledge & the right tool. This is why we're going to find the perfect solution with the help of this article.
"Hello, there sir. I've been looking to get an ideal solution so that I can move my old SQL server to a new one. My friends told me the features & performance of the SQL server 2019 version are way better than my 2012 version. This is why want to upgrade my server. Please suggest the safest yet the fastest solution possible"
– Ernest Cruz
As we saw, Ernest wants to learn how to transfer data between two SQL servers to upgrade his server. The direct way to that is by trusting the automated solution. However, some users often ask for a manual solution as well. Therefore, both the solutions with their advantages & drawbacks are mentioned below:
Critical Challenges That Users Must Counter Smartly
There are a lot of critical challenges present in this operation as migrating an entire database to another server isn't a cup of tea. The only way to do this seamlessly is by having the right tool & technique and adequate technical expertise. Below are the challenges mentioned that users face while executing this task. Take a look at these challenges to prepare for them & learn how to transfer data between two SQL servers smartly.
Damaged or Corrupted Database Objects
Having damaged or corrupted database objects in the server often create a problem in the data transfer. Migrating such databases is always a problem for users to tackle carefully.
Data Compatibility Issues & Errors
When we migrate the database from an old server to a new one, it's often a challenging task. It's not sure that the database from the old server will be compatible with the new server.
Complete Loss of Database Files
The improper execution of the task can result in severe consequences. Users may lose all of their crucial database files due to technical errors as per previous cases.
Lack of Technical Knowledge
It's the most common issue that new users without in-depth knowledge of the technicalities of SQL servers face difficulties. SQL server technical proficiency is a huge aid for users.
Selection of the Right Tool & Technique
As per the IT experts, the right tool & technique is very significant for users for sure. Without the right tool & technique, this entire task can be as difficult as moving a mountain.
Also Read: How to Recover SQL Server Database without Errors
How to Transfer Data Between Two SQL Servers Automatically
The automated solution is the most ideal solution that users can get. Let's simply go through the automated solution & then there are some of the major features/functions written below:
For the automated solution, users need to download the SQL Database Migration Tool available. Install this utility in your system & follow the five simple steps:
Step-1. Launch the Tool then simply Go to the Open option.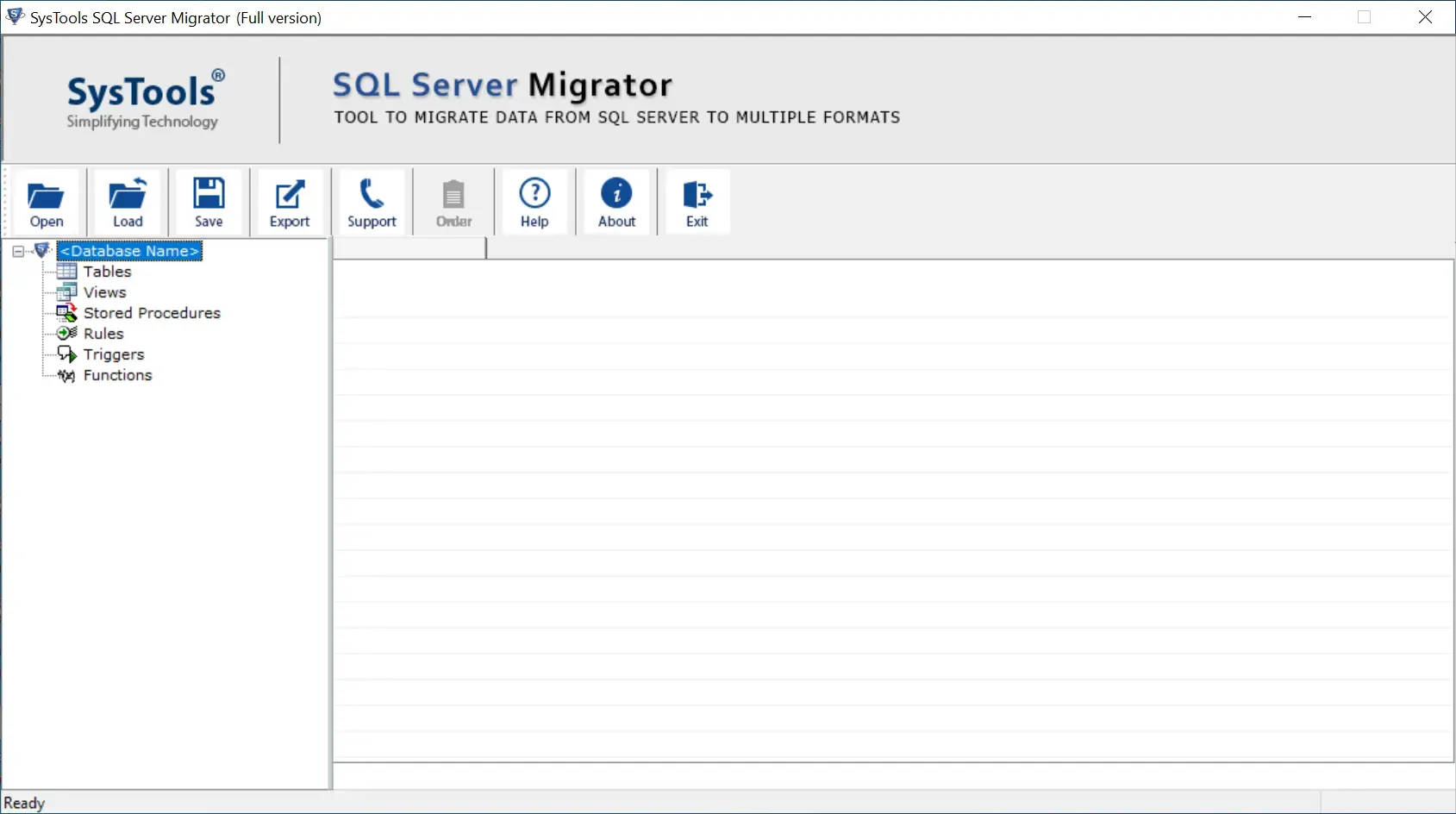 Step-2. Select the Online or Offline Mode for your operation.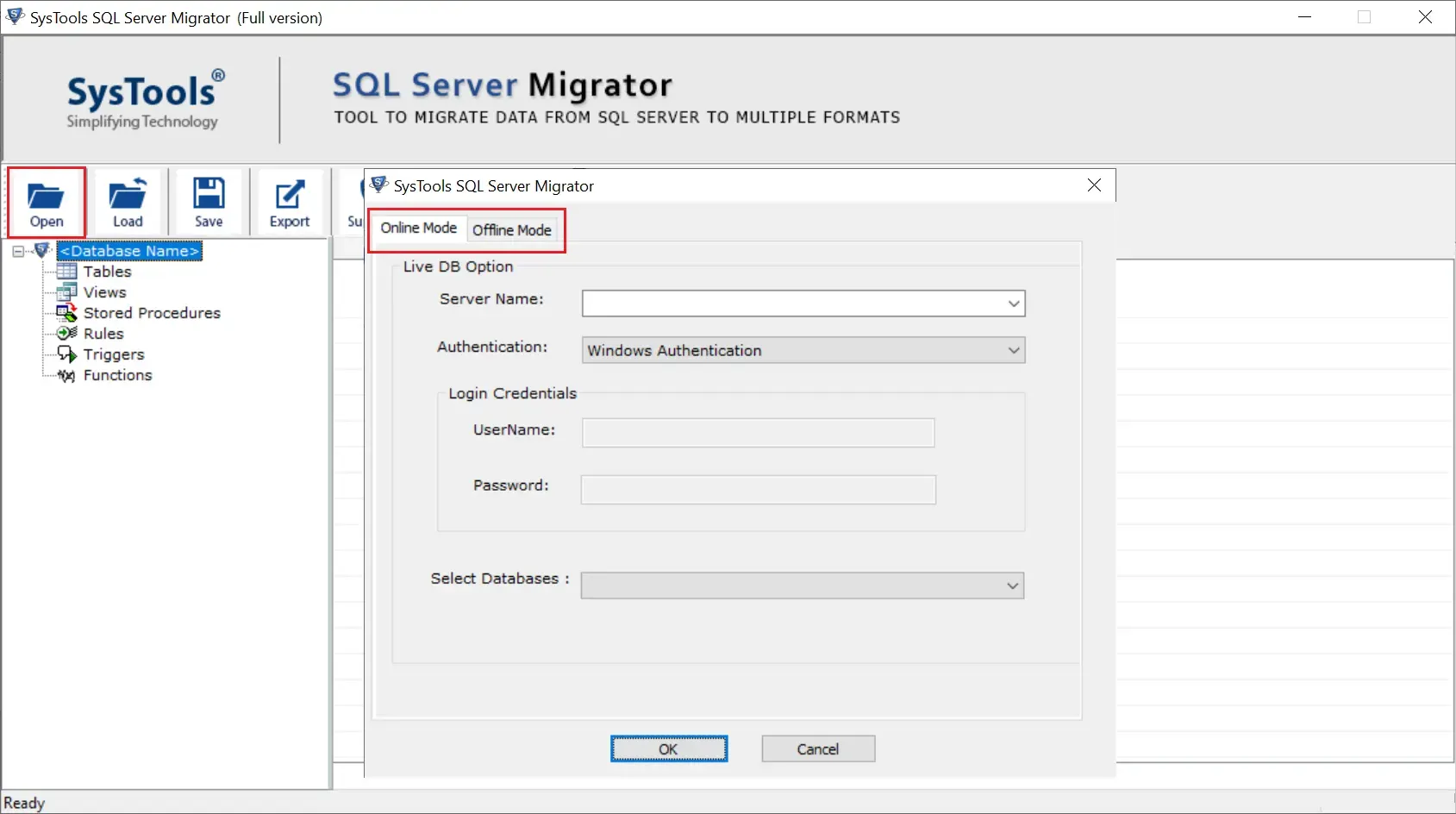 Step-3. Preview the Database Objects & then move further.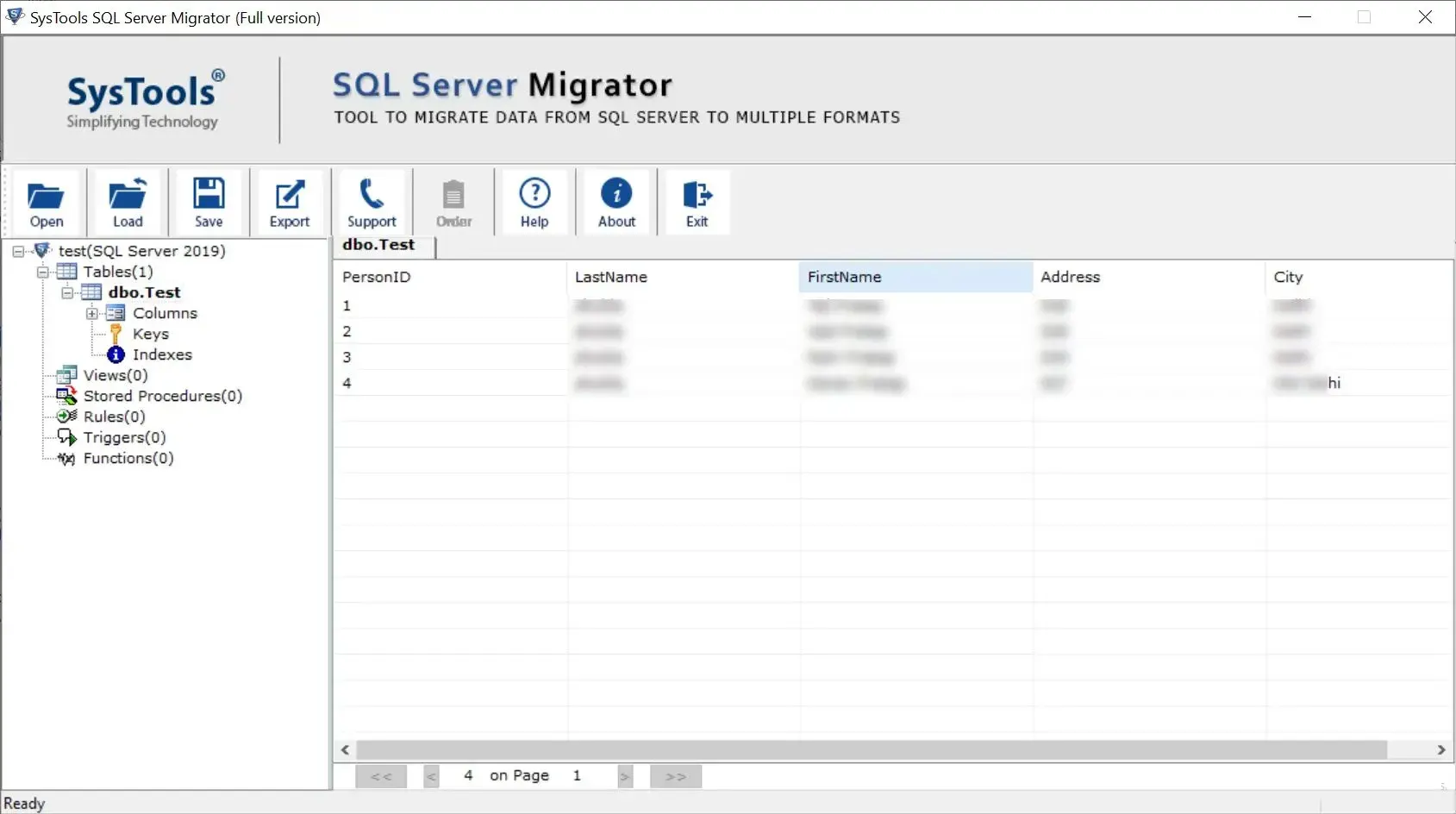 Step-4. Select the Export Settings as per your preferences. 
Step-5. Hit the Export button to get your desired results easily.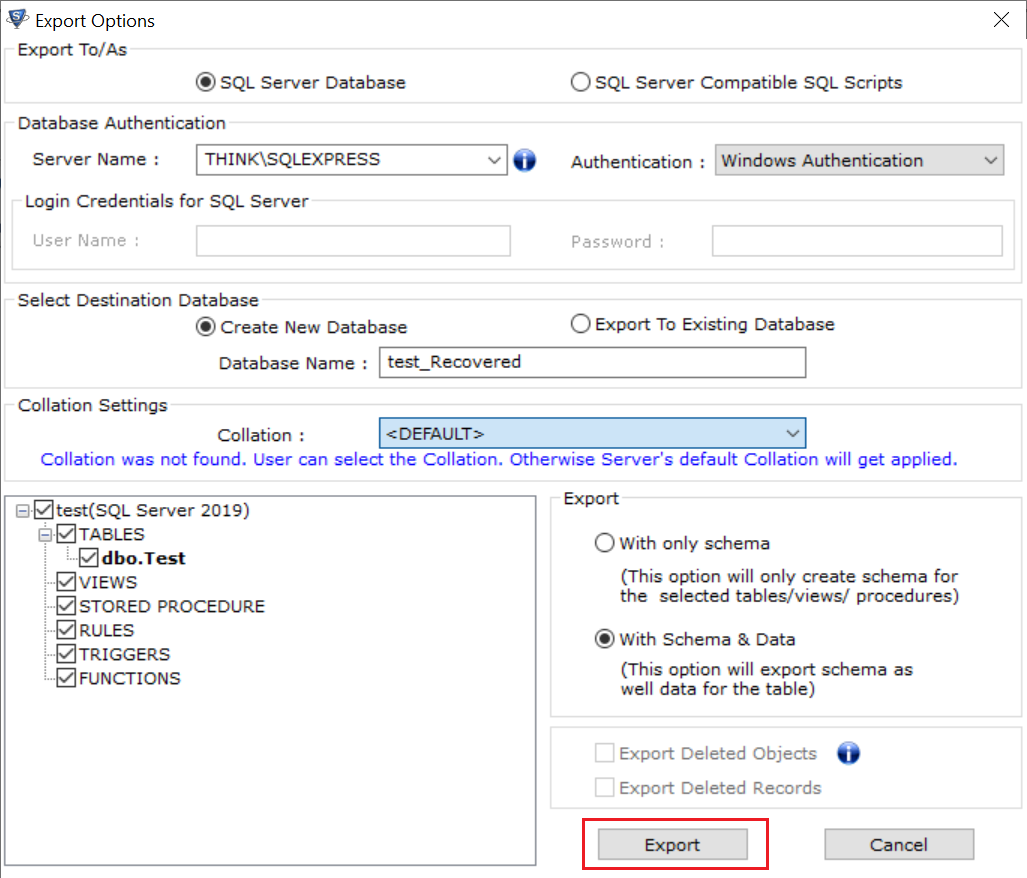 Features of this Automated Solution :
Four modes are available for the SQL Server migration.

Live server to live server

Live server to SQL scripts

Offline MDF files to live server

Offline MDF files to SQL scripts
This utility can repair damaged objects before migration.

Able to migrate all the data files to an existing database.

Feature to create a new database to accommodate files.

Various filters are there for selective database migration.

Migrates tables, views, triggers, stored procedures, etc.

SQL DB migration within the same network is possible.

2019, 2017, 2016, 2014, 2012, etc versions are supported.
Manually Learn How to Transfer Data Between Two SQL Servers
Now that users are well aware of the automated method which is the backbone of the operation, it's time for the manual one. Although this solution is not at all recommended to users, we're mentioning it on user requests.
First of all, there is no direct solution present here. Users need to simply perform a set of manual operations using the T-SQL scripts to get the results they desire. However, there is no surety of the perfect results here.
Task #1- Here, users need to repair the database objects that are damaged or have corruption in them. For this, the DBCC CHECKDB command is what users will need.
Task #2- Secondly, users have to take the full backup of the entire SQL database & accommodate these files in their local system for the further process.
Task #3- The final step involves the import task. Here,  users need to import the backup files to the SQL server as per their choice in the desired database.
Drawbacks for Learning How to Transfer Data Between Two SQL Servers :
There is no direct solution available for users to get the perfect solution.

Users need to be a master in SQL server technicalities & T-SQL scripts.

There can be several technical errors in the middle of the operation.

Advanced features & filters are not available for selective migration.

There's no guarantee that users can get desired results in the end.

Loss of the data files is a common problem in this annual solution.

The speed of the annual operation is quite slow & inefficient.
Also Read: Know How to View .mdf Database File Smartly
Bringing It All Together
In the end, as we need to wind up this article, we can say that there are not plenty of solutions available for users to get their desired results. The only way users can get accurate results is by opting for the automated solution for sure. Selecting the automated solution for learning how to transfer data between two SQL servers is what experts recommend. The AI integration in the automated solution makes it even more efficient & effective than the manual one.