Space exploration and satellite technology have seen remarkable advancements in recent years, thanks to the efforts of numerous space technology companies. These organizations are driving innovation, pushing boundaries, and making significant contributions to the field of space exploration. In this article, we will delve into some of the leading space technology companies that are revolutionizing the way we explore and understand the cosmos.

1. SpaceX:
Founded in 2002 by visionary entrepreneur Elon Musk, SpaceX (Space Exploration Technologies Corp.) has emerged as a frontrunner in the space industry. With its pioneering achievements in rocket reusability, SpaceX has significantly reduced the cost of space travel. The company's Falcon 1, Falcon 9, and Falcon Heavy rockets, along with the Dragon spacecraft, have not only delivered supplies to the International Space Station but have also set the stage for future missions to the Moon and Mars.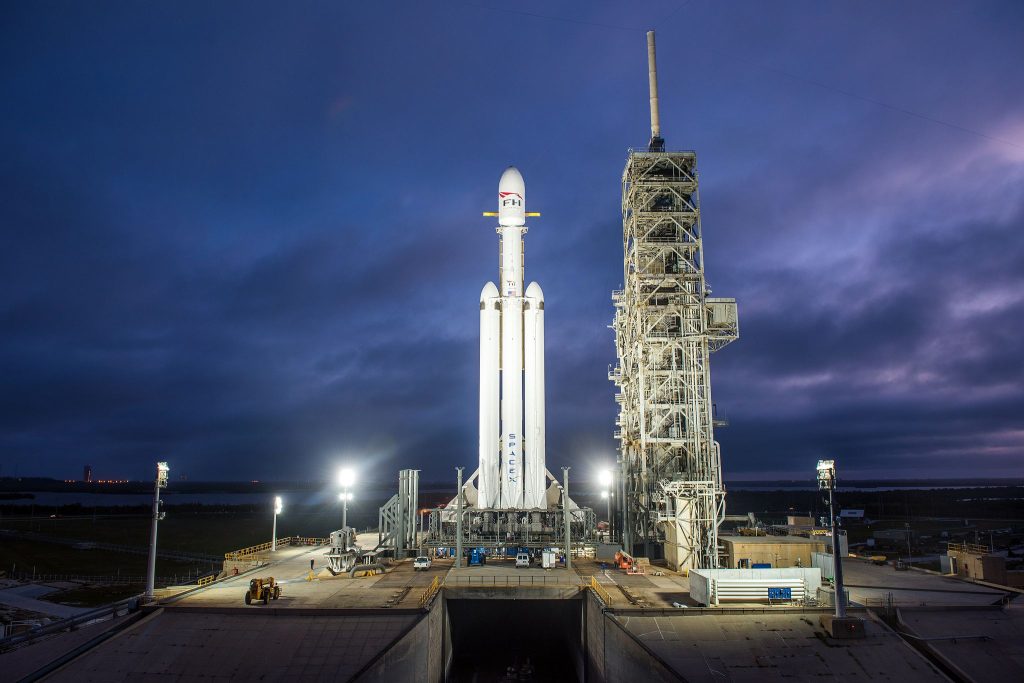 2. Blue Origin:
Led by Amazon founder Jeff Bezos, Blue Origin is another prominent player in the space technology sector. The company is committed to building a future where humans can thrive and explore space. Blue Origin's New Shepard suborbital vehicle and New Glenn orbital rocket have been designed with reusability in mind, aiming to make access to space more affordable and sustainable.
3. Boeing:
Boeing, a well-established aerospace company, has a rich history in space exploration. The company's involvement in NASA's Commercial Crew Program led to the development of the CST-100 Starliner spacecraft. With its capacity to transport astronauts to and from the International Space Station, Boeing is playing a crucial role in expanding human presence in space.
4. Lockheed Martin:
Renowned for its aerospace and defence solutions, Lockheed Martin is actively engaged in cutting-edge space technology initiatives. The company has a strong focus on satellite systems, including communication, Earth observation, and scientific satellites. Lockheed Martin's expertise in manufacturing and deploying satellites has contributed to advancements in space-based communication and research.
5. Northrop Grumman:
Northrop Grumman Corporation is a key player in the space industry, with a diverse portfolio of satellite systems and advanced space technologies. The company's Cygnus spacecraft has been instrumental in resupplying the International Space Station. Northrop Grumman's satellite systems, ranging from communication to Earth observation, have transformed our ability to gather critical data about our planet and the universe.
6. Airbus Defence and Space:
As a division of the Airbus Group, Airbus Defence and Space is a leading provider of defence and aerospace products and services. The company's satellite systems, launchers, and space systems have been at the forefront of space technology advancements. Airbus Defence and Space's contributions to telecommunications satellites and Earth observation satellites have improved global connectivity and enhanced our understanding of our planet's dynamic processes.
7. Rocket Lab:
Rocket Lab, a private American aerospace manufacturer, specializes in developing lightweight rockets to launch small satellites into orbit. The Electron launch vehicle has become synonymous with small satellite missions, providing frequent and dedicated access to space. Rocket Lab's innovative approach has democratized access to space, enabling organizations of all sizes to deploy satellites and conduct research in orbit.
Conclusion:
The space technology sector is witnessing an exciting era of innovation, thanks to the efforts of pioneering companies such as SpaceX, Blue Origin, Boeing, Lockheed Martin, Northrop Grumman, Airbus Defence and Space, and Rocket Lab. Through their groundbreaking advancements, these companies are shaping the future of space exploration, satellite technology, and our understanding of the cosmos. With each new achievement, they